Perform
Simple & Digital
Cleaning Checks
With GRIP DKS your organization can easily and quickly realize and monitor cleaning checks. The reports can be viewed immediately, can be shared and data from measurements can be easily monitored in the GRIP Facility dashboard
Determine the elements to be checked, checklist questions per measurement and personalize it with your logo.
GRIP believes in the power of simplicity and no prior inventory. Within 5 minutes you can already take a first measurement.
GRIP is one of the few applications with which photos can be taken, of errors or damage. Everything can be recorded.
We ensure that you collect data without you having to do anything. We record it, you can monitor it.
Plan a demo
We show you how the solution works, after which you determine any follow-up steps yourself.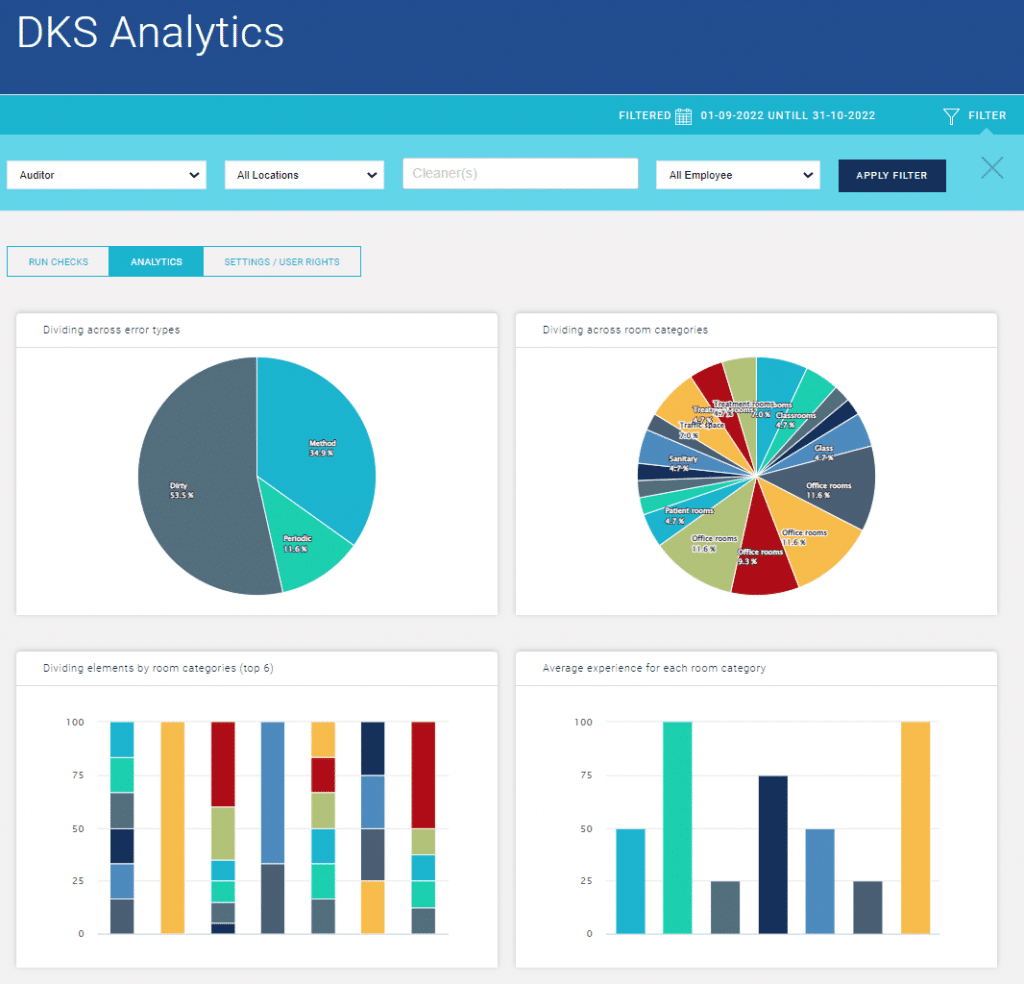 Analyse locations, regions, employees, auditors and tasks. Choose your own period.
GRIP shows how experience is rated in the different room categories in a location.
Analyse which elements are regulary disrupted
Distinction in error types is important for correct coaching. Add Your Heading Text Here Select Department or Calendar/Team
Create or Use Active Room
This page makes it easy to contact GRIP Facility. Leave your details with the description and we will get back to you as soon as possible.