Solution
for Data Driven Facility
Contract Management.
Our solutions all contribute to data-driven facility contract management, digitization makes this possible and ensures connection with other active systems within an application landscape.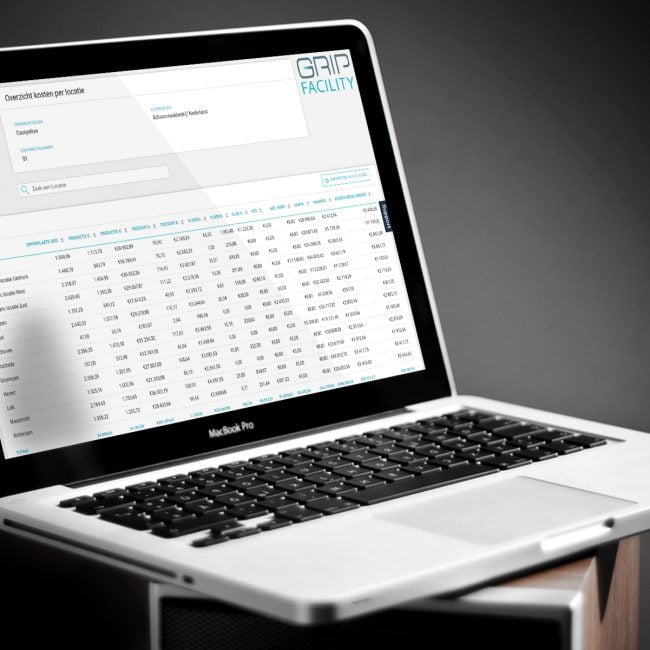 Contract & Calculation
Management
GRIP Facility's financial contract management application is central to our vision for creating data - driven contract management for cleaning and facility management. Determining the invoice amounts and budget hours, calculating spaces, floor maintenance and window cleaning and keeping all agreed rates up-to-date. Everything goes via GRIP and connects to your existing application landscape (your ERP and/or Planning System).
With GRIP Facility's DKS application, your organization can easily and quickly perform, monitor and share cleaning checks with clients. The application makes it possible to take pictures of errors and register facility errors.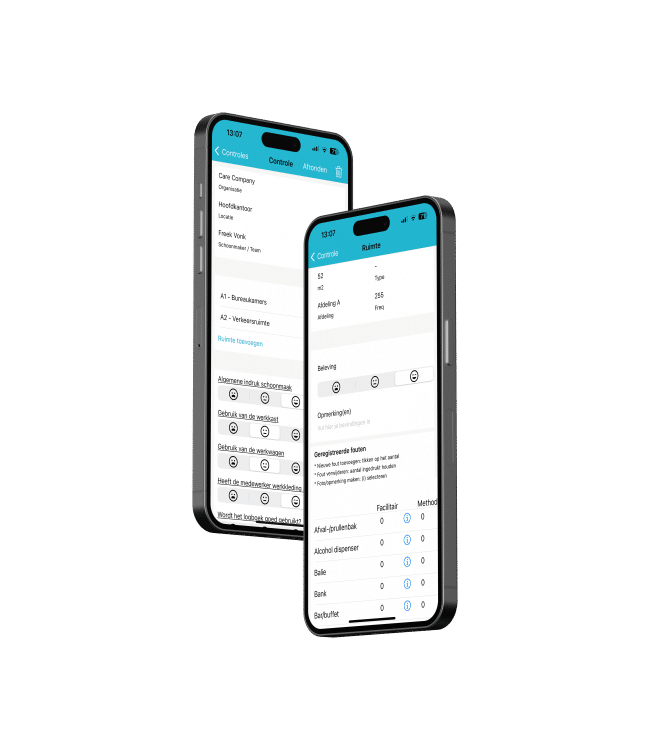 Plan a demo
We show you how the solution works, after which you determine any follow-up steps yourself.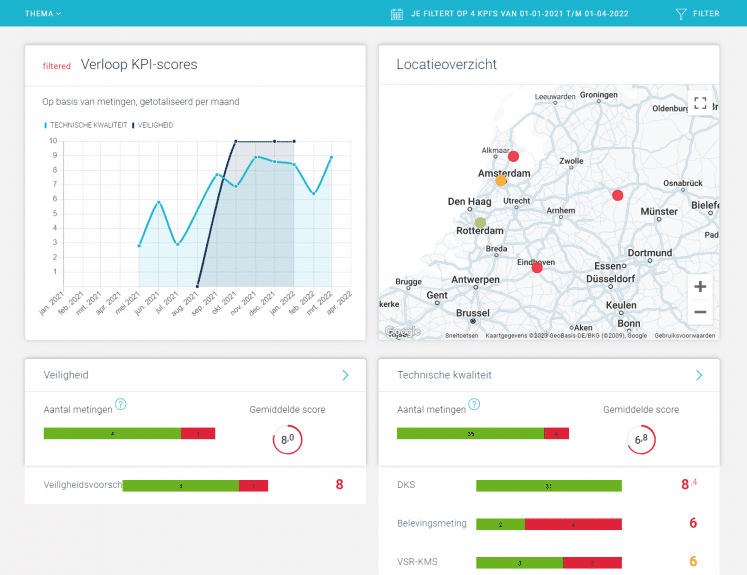 Dashboard And

Notifications
The GRIP Facility dashboard provides insight into the progress of performance (internal or external KPIs ). Work together with suppliers and intermediaries in the cloud , create clear reports in the KPI dashboard, collect all kinds of data and link them to different KPIs , easily link your data to another software system via API and much more.
With the GRIP Facility audit app you can digitize all facility measurements. With our application, specific cleaning measurements, experience measurements, HACCP measurements, hot drinks audits, mystery visits and PvE audits.